June 10, 2023
CAMP, Mumbai
MOVE STAY OR DISAPPEAR
Saturday, June 10th 2023, 6pm onwards.
An outcome of a 6-week residency at CAMP in Chuim village Khar, a continuing dialogue with each other and with the studio.
Showing new works that result in changes of position, transfer, camouflage, stitching, radiation and other moves; "forms after form" have resulted from the intimacy of urban encounter. Hoping to inspire debate on possible artforms today.
6 pm: Doors Open
7 pm: Artists Walk and Talk
8 pm: Discussion moderated by CAMP
Artists: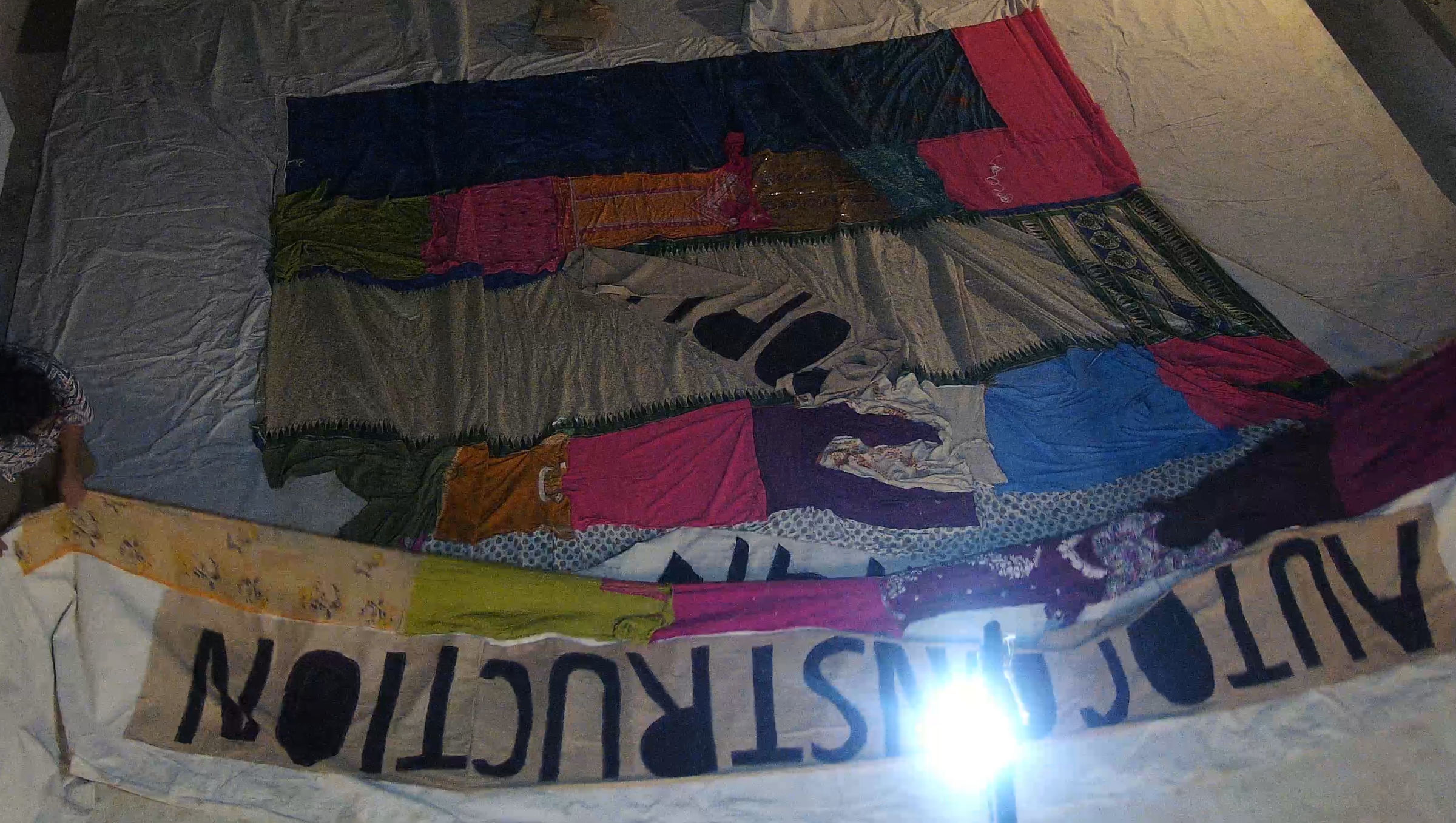 Rabiul Khan invokes multiple temporary layers: spaces, forms & people. Via an alternative process of mapping through collected clothes and conversations from the locality, Rabiul has created a flying 'Shamiana' full of questions. In Santiniketan he is building a new space for art and community experimentation.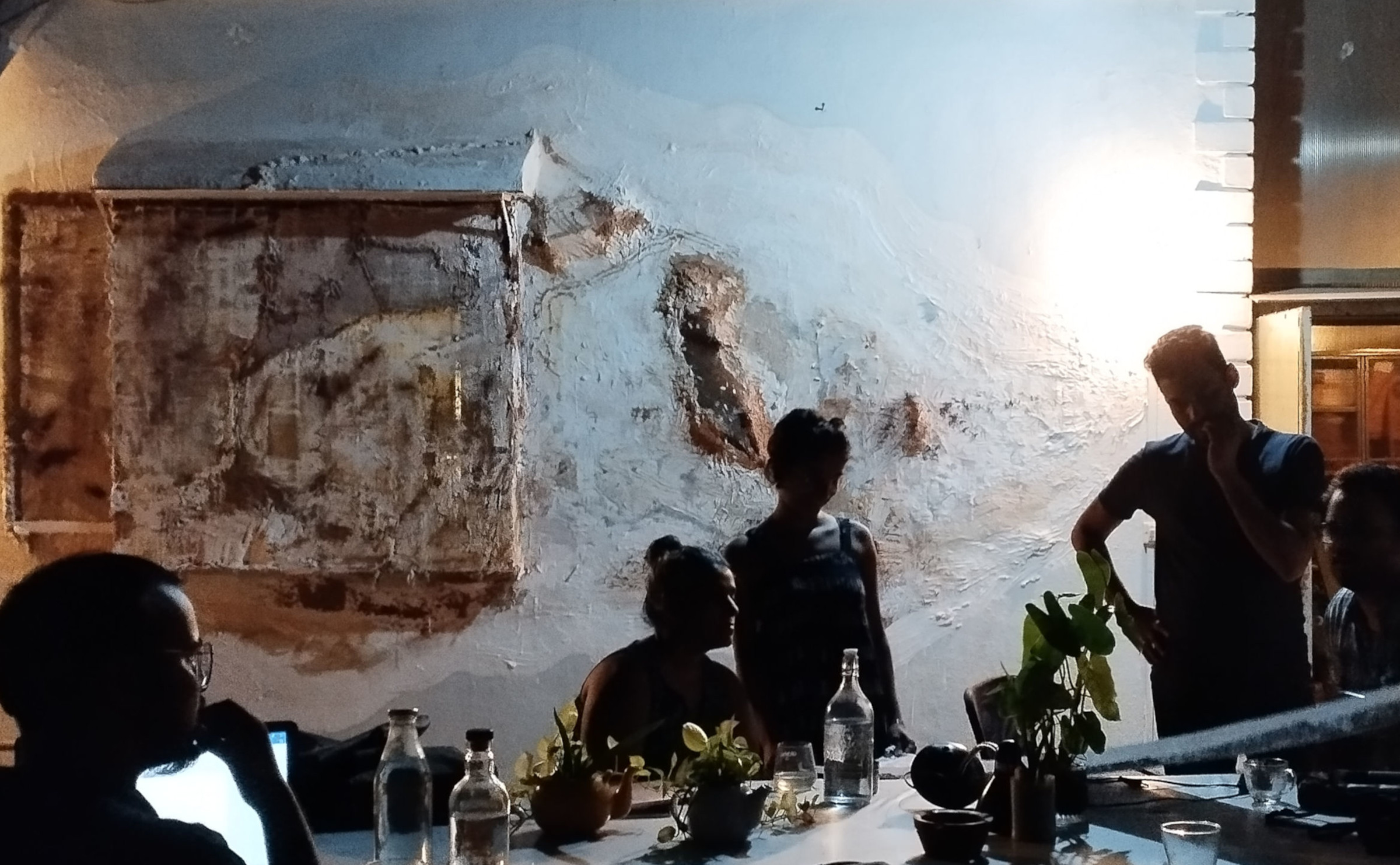 Gyanwant Yadav has made surfaces and shapes from urban soil and debris that make a moving "land", and mountains on walls. He is from Pratapgarh and lives in Delhi, and has interests in farming, soil and lived textures.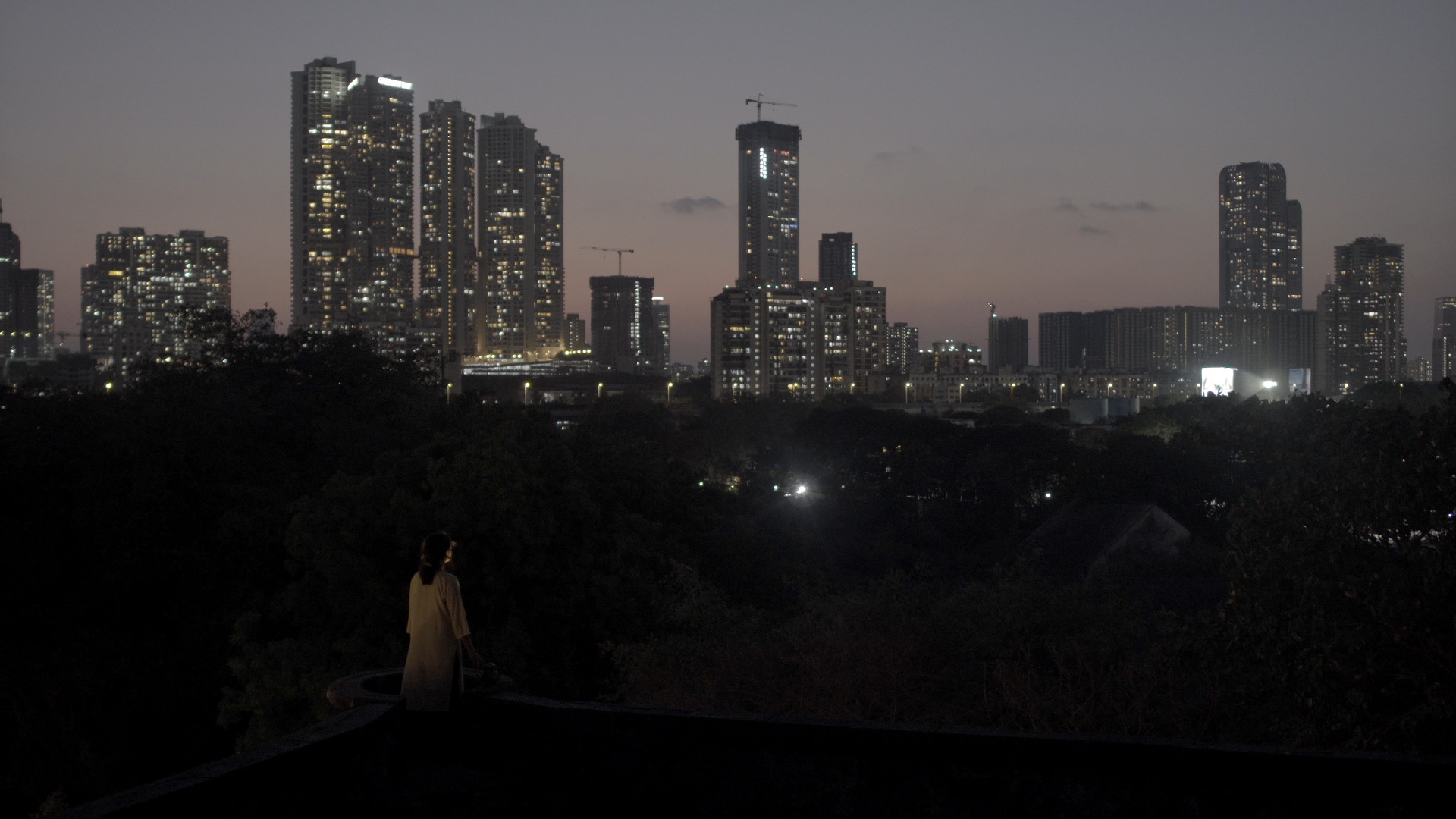 Khandakar Ohida is interested in personal memory, marginalised voice, collective resistance, and nonlinear stories interacting with various societal layers. She explores the city as a fictional space for women's spirit and resistance.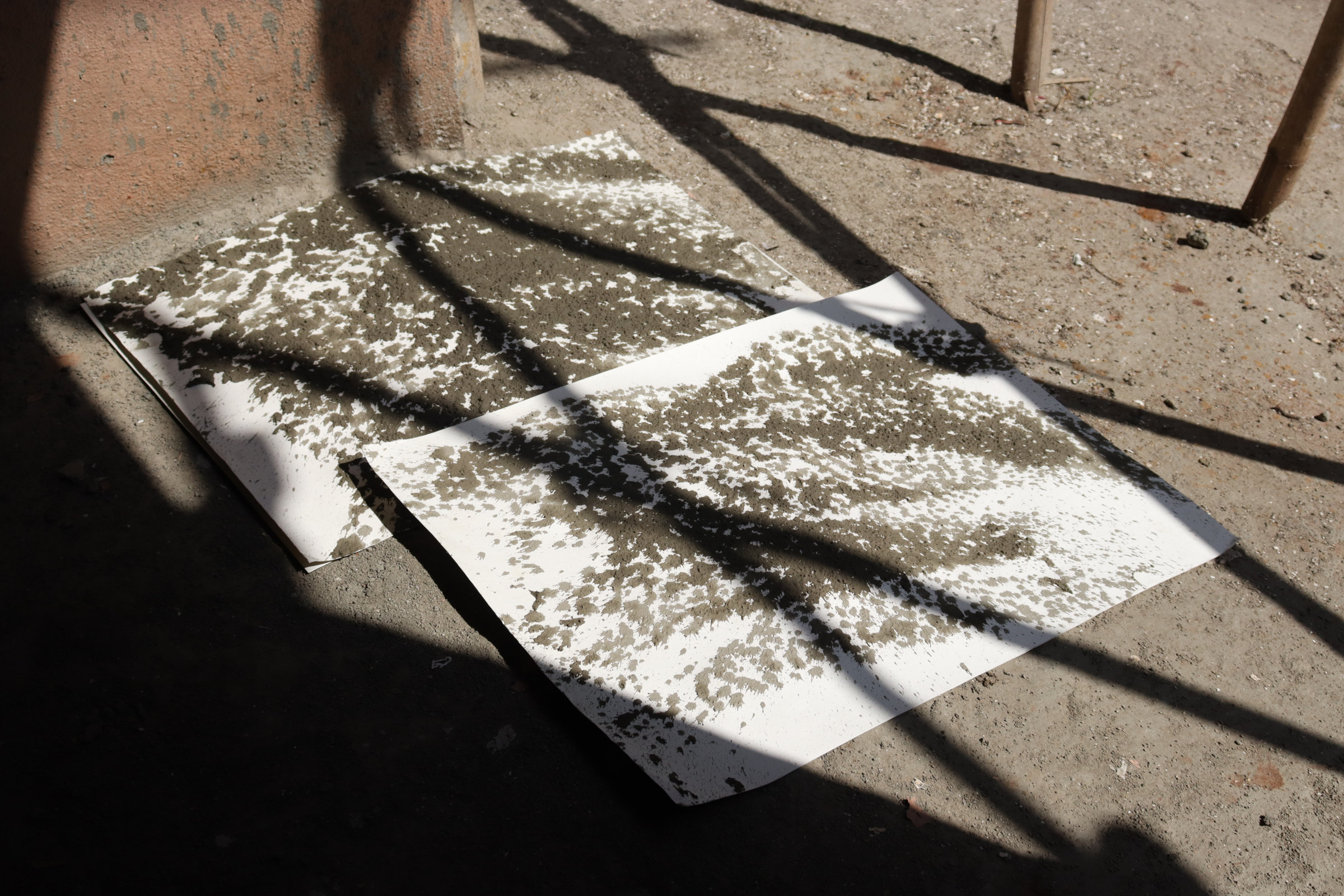 Sheshadev Sagria explores movements into disappearance and back, and interplay between objects and subjects to create new kinds of identity. In Mumbai he found in his schoolmate a radiating body, which has emitted various patterns, light, shadow and forms at a construction site. Friendship was the primary tool which helped him to gather and trace outwards various kind of marks, from the skin to an exoskeletal imagination.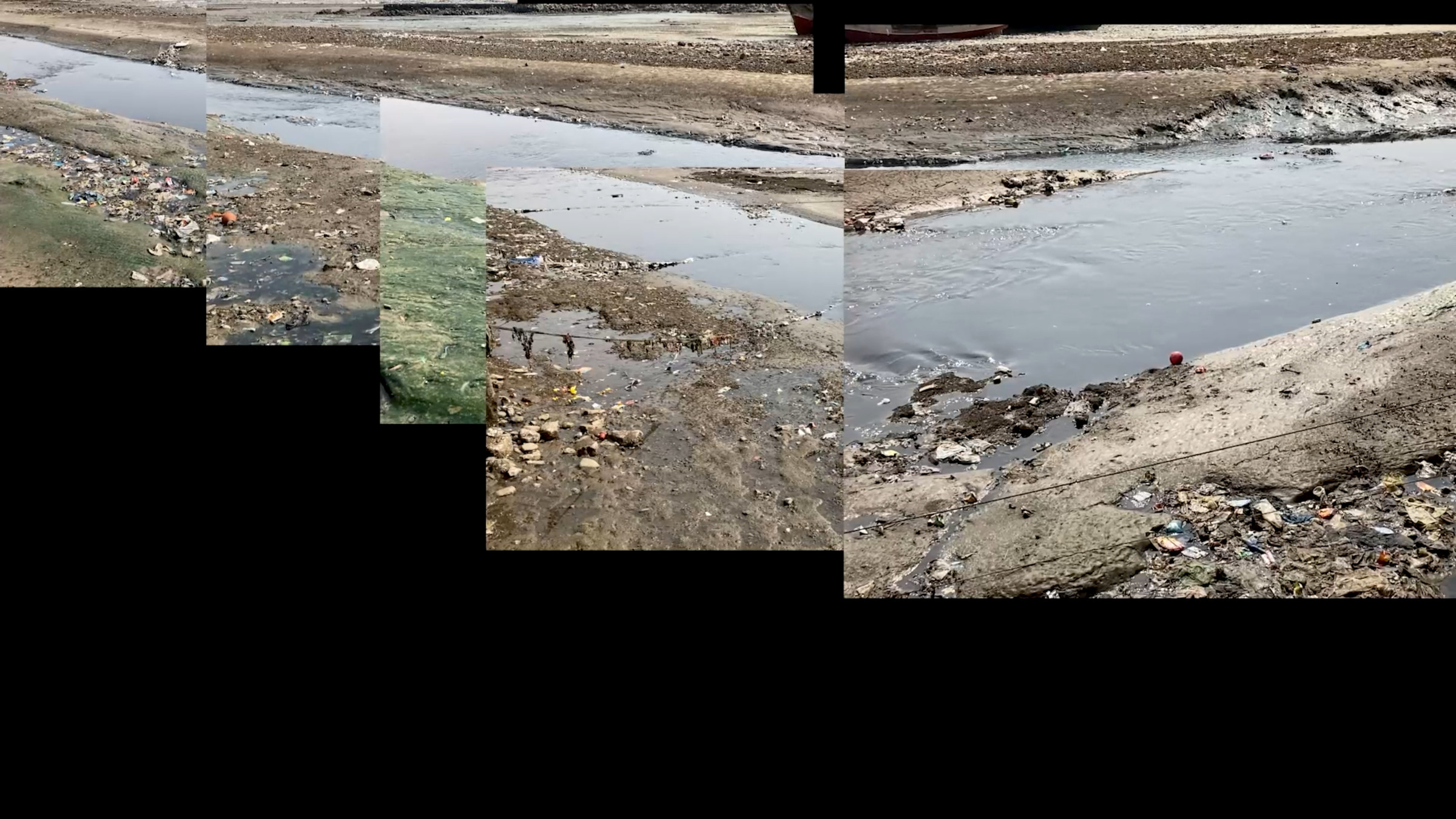 Mohit Shelare constructs and activates thinking through the exploration of contamination and equality. He shows in a new 16 minute video essay, unequal measures of toxicity, death of sense as a new form of life, and breathing fragments of wastewater infrastructures.


RSVP required, send us a message.