Oct. 12, 2017 - Oct. 20, 2017
With Ranjani Mazumdar, Shohini Ghosh, Charu Gargi and Shikha Jingan
Live Event
14 Oct, PVR Icon audi 1, 12.00 pm
Meet the members of India's first, woman-only, documentary collective and revisit their history and prescient video practice.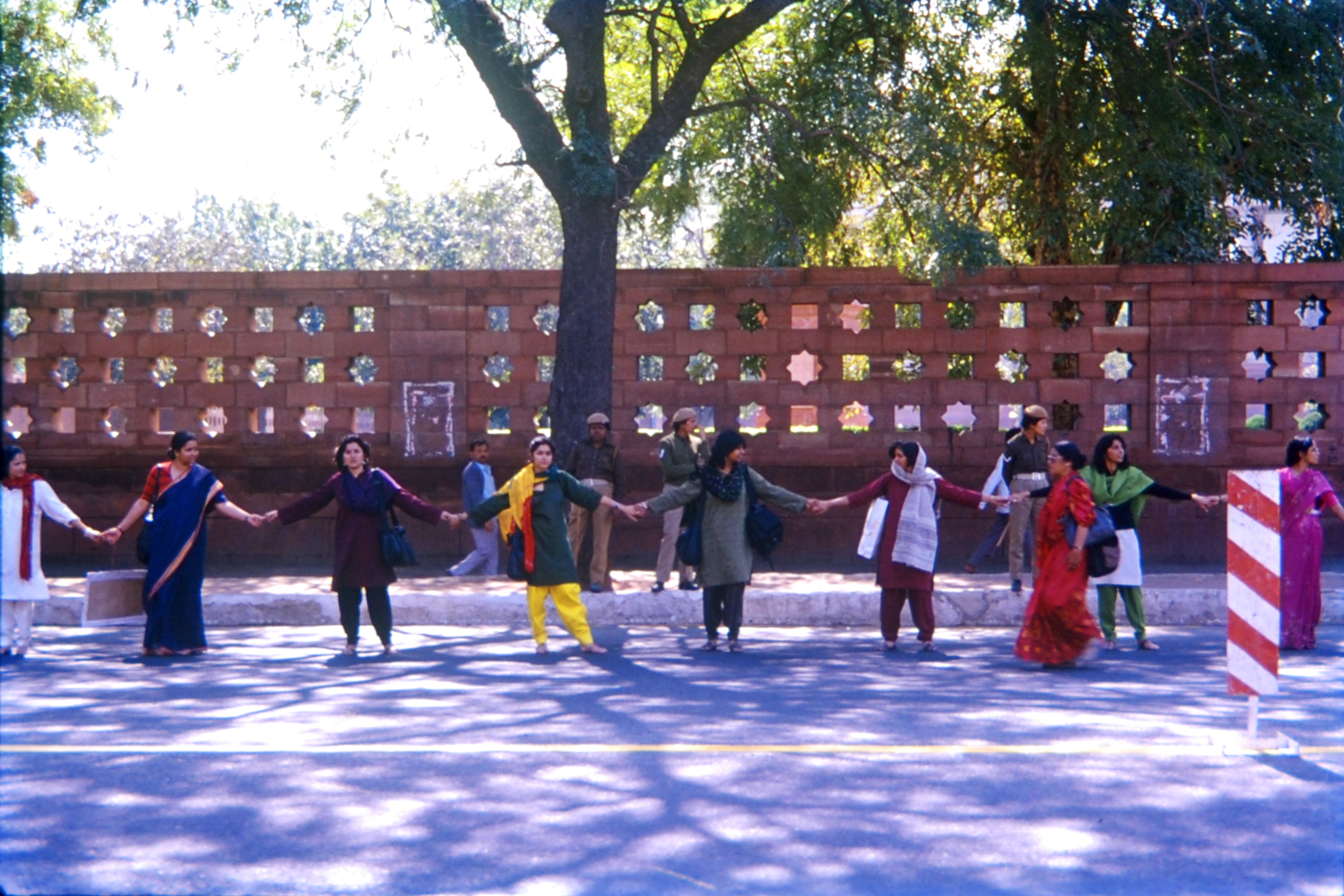 In 1985, six batch mates in their early twenties, at the newly established AJK Mass Communication Research Centre (MCRC) at Jamia Millia Islamia, New Delhi formed MEDIASTORM, likely India's first documentary collective. The MCRC over the next decades would go on to become a premiere media institution, and the six women would invest themselves deeply in film pedagogy, shaping a generation of media practitioners and theorists.
They were indeed part of a new moment. In an environment of rising fundamentalism, the desire to organise collectively and counter dominant mass-media hysteria, with committed inquiry and through diverse cultural fora was taking shape. Video as a medium was making independent filmmaking and distribution possible. In their own words, "A new media culture was gathering storm".
In five years, the Mediastorm collective made three significant films. In Secular India (1986), From the Burning Embers (1998), and Whose Country is it Anyway? (1991). They were on the field, traversing the country, an all-women film crew, "crowdfunding" their productions. The films were deep, incisively crafted and collectively authored and produced. All six members were honoured with the Chameli Devi Jani Award in 1991 for "exemplary dedication, deep conviction and sensitivity in the use of a relatively new journalistic medium in India for critical commentary on live social and political issues of our times." We are delighted to revisit this history and prescient video practice with members of the collective.
Shikha Jhingan has written extensively on cinema, television and aural cultures, and has been a documentary filmmaker. Sabina Gadihoke authored Camera Chronicles of Homai Vyarawalla (2006) and is a cinematographer and curator of photography. Sabina Kidwai co-authored Crossing the Sacred Line: Women's search for Political Power (1998) and combines academic work with media practice. Ranjani Mazumdar wrote Bombay Cinema: An Archive of the City (2007), and is an academic and a documentary filmmaker as well. Shohini Ghosh directed the documentary Tales of the Night Fairies (2002) and is the author of Fire: A Queer Classic (2010). Charu Gargi is a filmmaker researching the relationship between gender and mainstream Indian Cinema.