Filmed at the then largest mall in Europe, the Arndale Center, which had been built over the centre of Manchester town after an IRA bombing in 1992. Filmed using the 208 cameras of the mall, from the control room. Over a hundred subjects were followed after they signed a "release form" combining CCTV and documentary image release protocols.
Part of the project CCTV Social.
27 mins, CCTV video.
With Chris Clarke, Marissa Draper, Ultimate Holding Company, Livewire, Cornerhouse
Commissioned by Cornerhouse and Asian Triennial Manchester 08 curated by Kathy Rae Huffman
Post-production commissioned by Henie Onstad Kunstsenter, Norway for Reality Effects curated by Tone Hansen.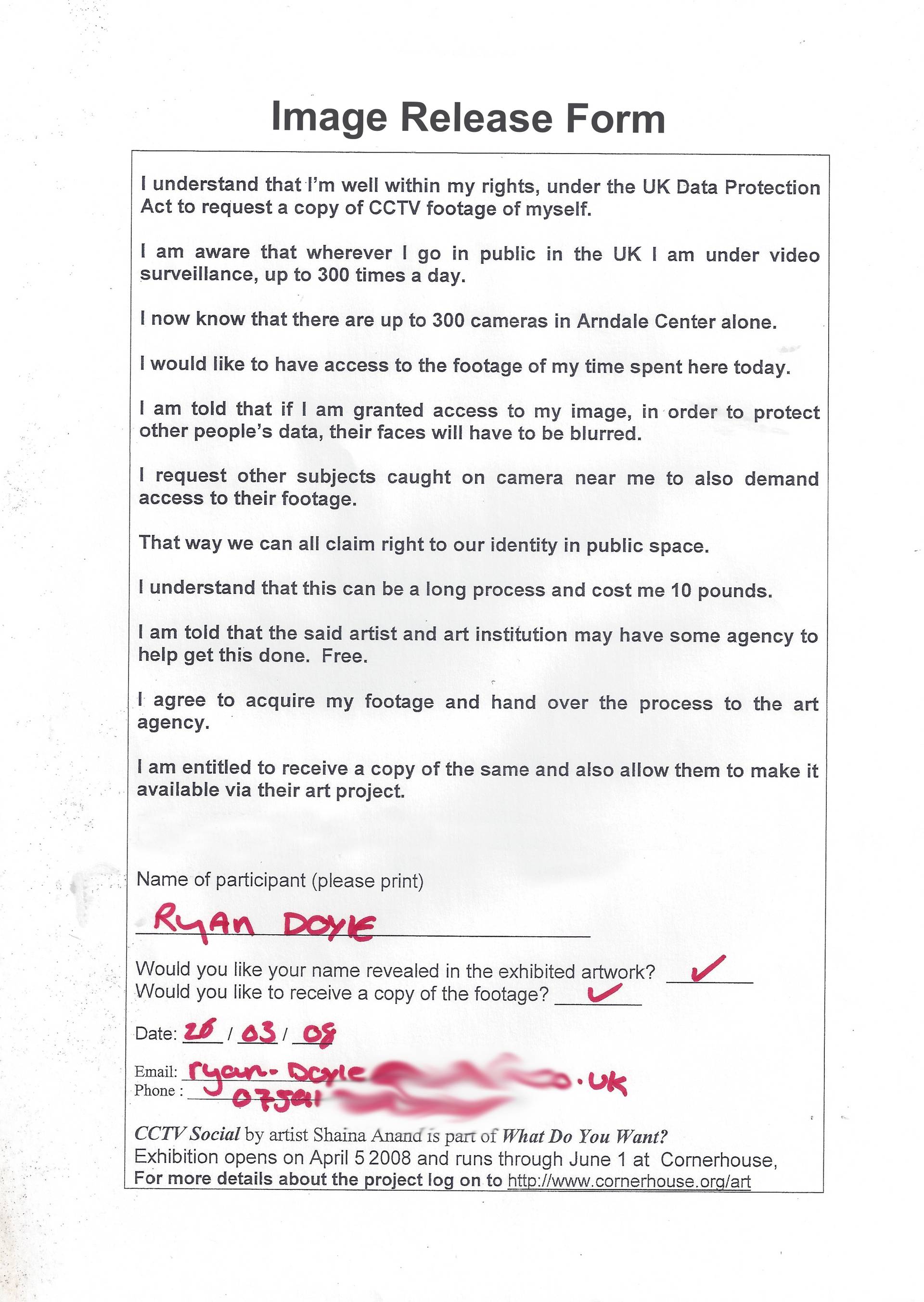 Exhibition History
Beginnings, CAMP at ARGOS, Brussels, 2019
CCTV TV, Lima Cinema, Amsterdam
Could Have Beens, Ten Days Six Nights, Tate Modern, London, 2017
Tales from the Networked Neighbourhood, The Cinema of CAMP, Palestrina Cinema, Milan
Lines and Nodes, Anthology Film Archives 2014
Unravelling Documentarism, Helsinki, 2014
Flaherty at MoMA, NYC, 2014
Flaherty Seminar, NY, 2014
As If – II Flight of the Black Boxes, 24 Jorbagh, New Delhi, 2015
As If – I Rock Paper Scissors, Experminter Gallery Kolkata, 2015
Bunny Smash, Museum of Contemporary Art Tokyo, 2013
The Second Order, Space Hamilton, Seoul, 2013
Reality Effects, Henie Onstad Art Centre, Oslo, 2008
Asian Triennial, Cornerhouse Manchester, 2008

Gallery: Capital Circus